English stream education removed from Ysgol Llangennech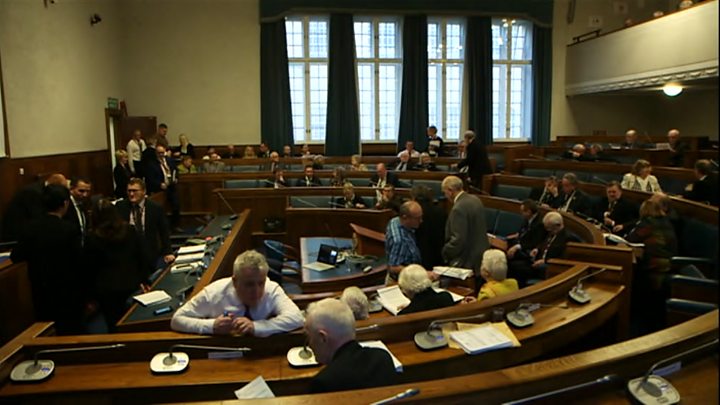 Plans to remove English stream education at a Carmarthenshire school have been backed.
Carmarthenshire council voted in favour making Ysgol Llangennech, near Llanelli, a Welsh medium primary from September.
The move will not affect current pupils who can continue to learn in English.
A bitter debate took place in County Hall on Wednesday, with 38 councillors voting in favour of the proposal and 20 against.
Carmarthenshire council said it wanted to extend Welsh medium provision in schools, partly in response to census figures which show a fall in Welsh speakers in the county.
Speaking during the debate, Labour councillor Kim Thomas said the move amounted to "segregation...and at worst apartheid."
Parents opposed to the change said they will fight on, while those in support said the decision was "a huge relief".
An amendment to maintain a dual stream school at Llangennech, pending further discussions, was defeated.