Noise complaint app launched in Carmarthenshire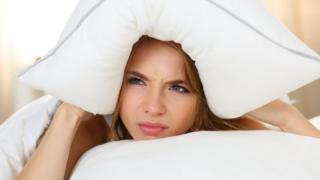 People who want to make a noise nuisance complaint in Carmarthenshire are now able to do so via an app.
The Noise App can be downloaded on to a mobile phone or tablet and allows people to make a recording and send a complaint to the council.
It goes to the environmental health team and could form part of an investigation.
About 900 noise complaints are made to the council each year - including DIY, barking dogs and burglar alarms.
Jim Jones, the council's executive member for public protection, said: "Sometimes, due to lack of supporting evidence, a noise complaint cannot be pursued, so this app will help us build stronger cases for us to investigate, as well as well as making it easier for everyone involved to resolve it."
The app is available for both Apple and Android smart phones, and has already been adopted be several other councils in Wales, including Powys, Wrexham, Monmouthshire and Pembrokeshire councils.