Work on £1m Withybush Hospital cancer day unit complete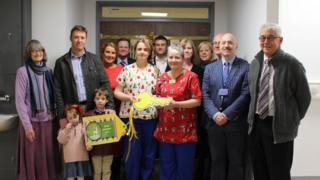 Work on a £1m cancer day unit has been completed in Pembrokeshire.
The new haematology and oncology unit at Withybush Hospital will include a treatment area, a quiet room, video conferencing, a reception and waiting areas.
It is hoped it will help patients to be as comfortable as possible during care and treatment.
More than £670,000 was raised through appeals, with the balance met by the health board.