Pembrokeshire 'misconduct' head Irwyn Wilcox sacked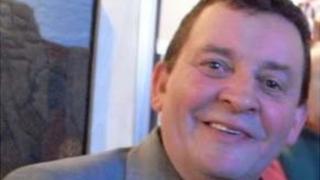 A Pembrokeshire head teacher suspended from his post for more than a year has been sacked for "gross misconduct".
Irwyn Wilcox was relieved of his duties at Fishguard's Ysgol Glannau Gwaun in November 2015.
In a joint statement on Monday, the local authority and school governors said one allegation of gross misconduct against Mr Wilcox "was upheld".
Details of the misconduct allegation have not been revealed.
"This has been an unsettling period for the school community," the school statement said.
"The local authority, governing body and staff now look forward to working together in the future in the best interests of the school."
Pembrokeshire council said temporary management arrangements of the 250-place primary will remain in place until a permanent head is appointed.
Both the council and governing body said they would not be commenting further.