Children 'asked to share indecent images' by Facebook stranger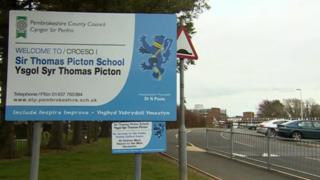 Parents in Pembrokeshire have been warned about a stranger befriending children on Facebook and asking them to share indecent images.
Sir Thomas Picton School in Haverfordwest said it had been informed of a number of recent incidents.
It advised parents in a post on social media to be alert to the issue and inform the police if their child has been targeted.
Dyfed-Powys Police confirmed it was aware of the allegations.