Ammanford court and police station redevelopment plans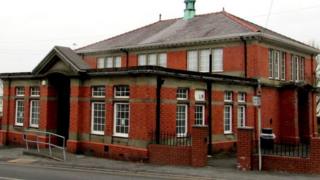 An old police station and magistrates court in Carmarthenshire are set to be redeveloped into offices, shops and homes.
Ammanford's courthouse closed in 2011 as part of Ministry of Justice reforms.
Aspect Developments wants to convert the historic building into offices and build an extension to house shops and residential units.
Carmarthenshire county council leader Emlyn Dole said the development is part of a bid to regenerate the town.
"I'm really pleased to see the plans getting underway to transform this site into a development which will create jobs and housing," he said.