Withybush Woods swans 'shot at' and killed in attack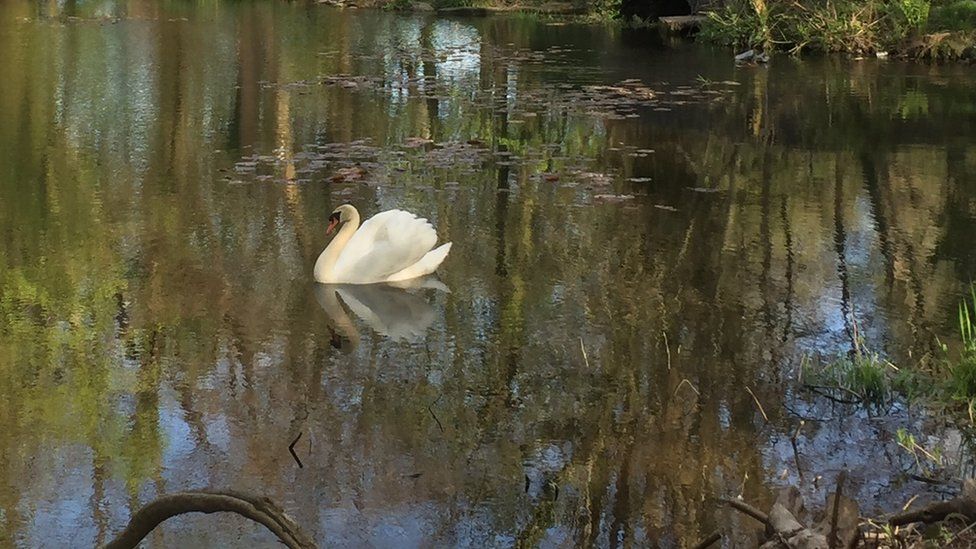 Two swans have died after it is believed they were shot with an air gun in Pembrokeshire, a charity has said.
The attack happened at Haverfordwest's Withybush Woods on Tuesday or Wednesday, leaving a female and a cygnet dead, according to Tinker's Hill Bird of Prey and Swan Rescue Centre.
Maria Evans, of the centre, said a male and another cygnet were unhurt but "very traumatised".
She said it would be reported to the police.
"The [local] people I have spoken to are horrified," she added.
"Last year, we had major problems with fishing tackle and that's just a bit of carelessness and neglect in not clearing up your fishing tackle, but this is just wanton, out and out cruelty."
Ms Evans said the female had been found dead and the cygnet had to be put down, with signs of air gun pellets found in its shattered wing.