Cancer support service launched at Glangwili Hospital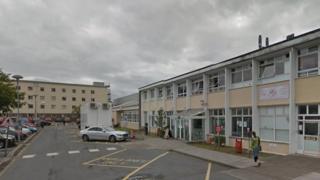 A new support centre for people affected by cancer will officially open in Carmarthenshire on Wednesday.
The Macmillan service at Glangwili Hospital offers a safe place for patients, their families and carers to chat through their worries.
Services include information on all cancer types, as well as physical, emotional and financial support.
There are 7,500 people in Carmarthenshire living with cancer, with 1,300 people diagnosed each year.
The centre's support co-ordinator Sarah Russell-Saw said she was "here to listen".
"Sometimes people don't want to bother their clinician with other things that are clearly worrying them," she said.