Arrests as police injured by dogs in Haverfordwest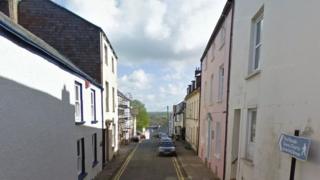 Three men and two women have been arrested after police officers were hurt by two dogs at a house in Pembrokeshire.
Dyfed-Powys Police said four officers were making enquiries at a house on Goat Street, Haverfordwest on Saturday when the incident happened.
They were discharged after receiving hospital treatment.
Four people are still in custody and one woman has been released on police bail.