A48 closes between Carmarthen and Nantycaws for pipe repairs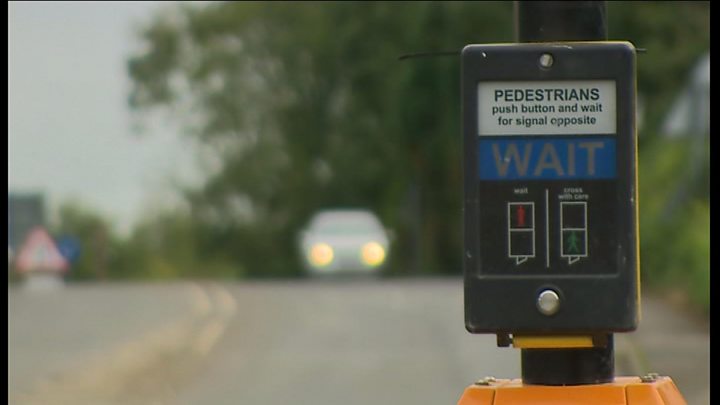 Disruption is expected as six weeks of repairs begin on a pipeline running under the A48 in Carmarthenshire.
The eastbound carriageway between Carmarthen and Nantycaws will be closed from Tuesday until 28 October.
Councillor Elwyn Williams said residents faced "total chaos" and "gridlock" over the coming weeks.
Mainline Pipelines Ltd said they would aim to reopen the road as soon as possible.
Repairs are being carried out on a defect in a stretch of pipeline which runs under the carriageway from Pembroke refinery.
The company said the high pressure cross country pipeline was operating safely but needed to be repaired by the end of the year.
The old Nantycaws bypass will be used for diversions.
Llangunnor councillor Elwyn Williams said: "It's going to be gridlock, it's going to be pandemonium."
"I think it will be bumper to bumper and it is going to be like that for as long as the dual carriageway is closed."
Surveyor Sam Parton of Fisher German said the company had accurate data and should be able to pinpoint the exact point where the repair was needed and excavate straight down on top of it.
He said: "We've liaised with Carmarthenshire County Council, the South Wales Trunk Road Agency and the Welsh Government on this one as it's the A48, quite a significant trunk road and they are all in agreement with us to go ahead and do the work."