Swansea celebration marks end of Ramadan holy month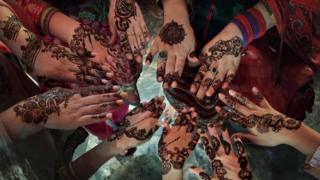 A festival is being held in Swansea to mark the Islamic festival of Eid al-Fitr, which marks the end of the holy month of Ramadan.
Organisers said Eid in the Park was open to everyone and it aimed to bring together people from different backgrounds in a safe environment.
The family-friendly event takes place at Abbey Meadow, Swansea University, on Sunday between 11:30 and 16:30 BST.
The end of Ramadan is marked by the Festival of the Breaking of the Fast.
Ramadan is a time when Muslims fast during the hours of daylight.