Council to bring Llanelli town centre properties back into use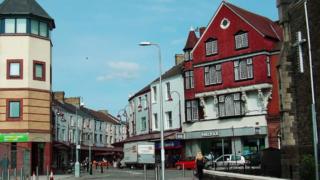 Seven properties in Llanelli town centre have been bought by Carmarthenshire council which wants to bring them back into use.
More than half of the properties in the town's main shopping streets are owned by private landlords who set their own rents.
Buying the units will allow the council to let them out for residential or retail use.
It will also be able to set affordable rents.
Of the seven properties, five are empty, one partially empty and one has a tenant.
Council leader Emlyn Dole said: "Nobody wants empty units in the town, and a lot of criticism has been aimed at the council for not doing enough about it."