New HQ opens for Wales Air Ambulance in Carmarthenshire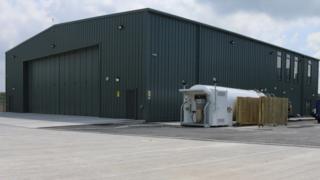 Wales Air Ambulance has moved into the charity's first owned home in Carmarthenshire.
The service has transferred its helicopter and fundraising staff to a purpose-built facility at Llanelli Gate, Dafen.
The project to build the airbase, which covers its south Wales operation, took 12 months.
It was previously split between two premises in Swansea.