'City park' plan for Swansea's Castle Square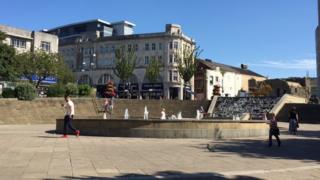 Swansea's Castle Square could be transformed into a "city park".
The square, which was developed from a gardens in the 1990s, is considered "tired" and councillors want to make changes to make it more vibrant.
It would also fit in with the planned city centre regeneration which would make Swansea "unrecognisable" by 2020.
The council's cabinet will decide later this month if it wants to redevelop the square and then the public will be able to give their views.