Swansea council tethering horses ban blocked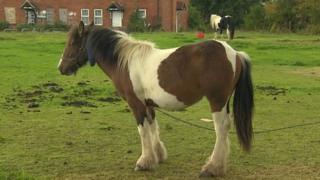 Calls for a ban on tethering horses on Swansea council land have been rejected because of the cost.
A committee recommended a pilot, six-month phased ban be introduced, alongside council-run grazing lands.
But Mark Child said the council needed to know who would pay for stables to be created and maintained, where the land would come from and who would look after any abandoned horses.
Mr Child agreed a horse welfare education pack would be created.
He also agreed to a system for reporting welfare problems.
The special committee was set up following a petition by the Friends of Swansea Horses amid growing concern over the welfare of Swansea's 600 urban horses.