Air purifier caused fatal Swansea fire, MP warns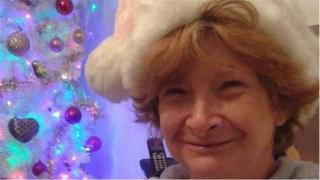 A Swansea woman died in a fire caused by a faulty air purifier imported from China, an MP has told the House of Commons.
Linda Merron died after a blaze broke out at her home near Penplas, Penlan, in March 2015.
Swansea East MP Carolyn Harris said it was caused by a product she had bought on eBay for £90.
Raising the issue in a Westminster Hall debate, she said substandard or counterfeit goods undermined safety.
Ms Harris said: "Linda lost her life because of such a small imported electrical item from China - an item that had enormous and tragic consequences for her and her family. This could quite easily happen to any one of us."
'Popular brands'
The Labour MP said rogue sellers were supplying substandard goods, often over the internet, and more than £90m was spent on such products annually.
She added customs officials had seized 21,000 batches of fake goods at UK borders during 2013-14.
Ms Harris said many homes would have substandard or counterfeit electrical products in use that often mimicked a major brand's products and looked identical to them.
"Big brands like Nutribullet, Babyliss, GHD, Dyson and Apple are some of the more popular brands that suffer at the hands of the counterfeiters," she said.
She said most MPs would probably have used a counterfeit Apple charger unknowingly, adding: "And I'll put my hands up and say that I have."