Scheme to pay Pembrokeshire teenagers who exercise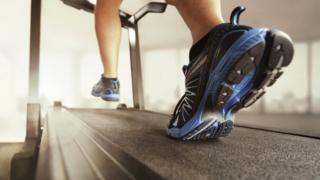 Teenagers in Pembrokeshire are to be paid to exercise in a bid to encourage them to get active.
Young people will receive a £5 voucher for themselves and a £5 family food voucher when they attend 10 exercise classes at Pembroke Leisure Centre.
The initiative, called Extra, has been launched by Pembrokeshire Leisure, working with Communities First and Hywel Dda health board.
It is thought to be the first scheme of its kind, the council said.
Participants will qualify based on their activity levels and physical condition.
Leisure centre manager Darren Bowen said: "This shows some real innovative thinking on how to get more people active in the Pembroke area.
"Not only are we rewarding the young people for exercising but we're also rewarding their families for helping motivate them."