Fourth schools shake-up consultation in Haverfordwest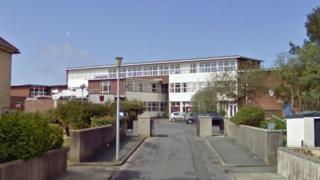 Pembrokeshire councillors have voted to begin a fourth consultation on plans to shake-up education in Haverfordwest.
It follows a long dispute over the future of education in the town, which would see the Tasker Milward and Sir Thomas Picton schools shut down.
They could be replaced with an English medium high school on a different site.
After a heated debate, councillors voted 28 to 22 in favour of another consultation.
A previous consultation was abandoned last November after the trustees of the Tasker Milward and Picton Charity group warned they were considering launching a judicial review.
Plans for a new Welsh medium school in Haverfordwest are continuing under a separate process.