Carmarthenshire plans to create 1,000 affordable homes unveiled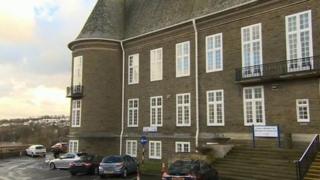 Plans to create 1,000 affordable homes in Carmarthenshire over the next five years have been unveiled.
Carmarthenshire council's £60m plans include a new-building programme, extra investment in four "action areas" and more properties under its control.
Executive board member for housing Linda Evans said: "This is a huge challenge, but one we're prepared to meet."
The plan will go before the Community Scrutiny Committee on Friday.
It will then need to pass before the authority's executive board and full council for approval.
Ms Evans said the council had carried out a "comprehensive assessment of need" before creating the package of measures.
'Additional investment'
Under the plans, four areas would be bolstered by "additional investment": Ammanford and the Amman Valley; Carmarthen and the west; Carmarthenshire rural and market towns; and Llanelli and district.
Mooted solutions include the council managing additional tenancies in the private sector, more empty homes being brought back into use and private homes being bought for social let.
Carmarthenshire could also build new homes on its own land, or make land available for new homes in partnership with housing associations and the private sector.
"We need to ensure the supply of affordable homes reflects housing need across Carmarthenshire," Ms Evans added.