Pembrokeshire bigamist caught out by 'wedding' pictures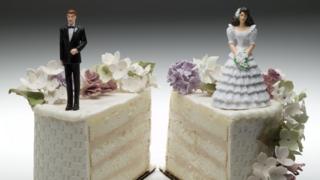 A Pembrokeshire man has been fined for bigamy after his estranged wife saw pictures of him marrying another woman.
Andrew David McLeod-Baikie, from Cresselly, pleaded guilty to the offence at Haverfordwest Magistrates' Court on Monday.
He claimed he had gone through a divorce using an online service, but it emerged that proceedings were never finalised.
He was ordered to pay £400 in fines and a further £400 in costs.
Prosecutor Sian Vaughan told the court that the defendant separated from his first wife in a 2010, and the pair had four children together.
However, despite divorce proceedings being started in 2011, they were never completed.
Paperwork
Ms Vaughan said: "The first wife was informed by a friend that she had seen pictures of the wedding of the defendant and another female.
"He informed her he had divorced her online two years previously."
Mark Layton, defending, said his client had paid £600 to deal with his divorce online, had received paperwork and understood he was divorced.
Mr Layton added: "He presented the paperwork to the vicar who married them. It was quite a large function, and he was not secretive about it.
"He should have paid more attention to the paperwork, because clearly the decree absolute had not been granted."