Chocolate ban at Pontardawe school over pupil's allergy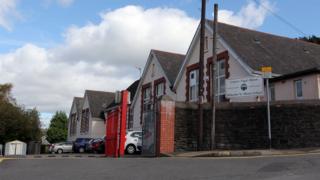 A school has banned chocolate for pupils and teachers because of one boy's allergy.
Alltwen Primary School in Pontardawe, Neath Port Talbot, has even barred the treat from the staff room.
Head teacher Owain Hyett wrote to parents saying the snack could make the pupil "very ill".
He said: "To maintain the safety of this pupil our school will be adopting a no chocolate policy for all pupils and staff."
The school has declined to comment.
Mr Hyett's letter added: "Unfortunately, one of our pupils has been diagnosed with a chocolate intolerance and can become very ill if in contact with chocolate.
"All areas of the school will be chocolate-free, including the staff room and office.
"Sadly the pupil is also highly sensitive to chocolate if it is airborne or being eaten by another pupil."