St Catherine's Island redevelopment public inquiry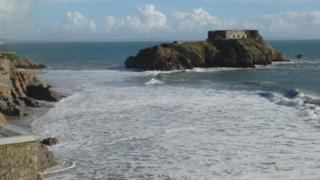 The restoration of a Victorian fort off the Pembrokeshire coast will be the subject of a public inquiry.
Permission was given last May for St Catherine's Island, shut for nearly 40, to reopen as an attraction.
But Pembrokeshire Coast National Park Authority imposed conditions on the work to redevelop the landmark, which sits 330ft (100m) off the Tenby coast.
The owners appealed to the Planning Inspectorate and the inquiry will be held in March.
The island closed in 1978.