Pembrokeshire village Eglwyswrw dry after 85 rain days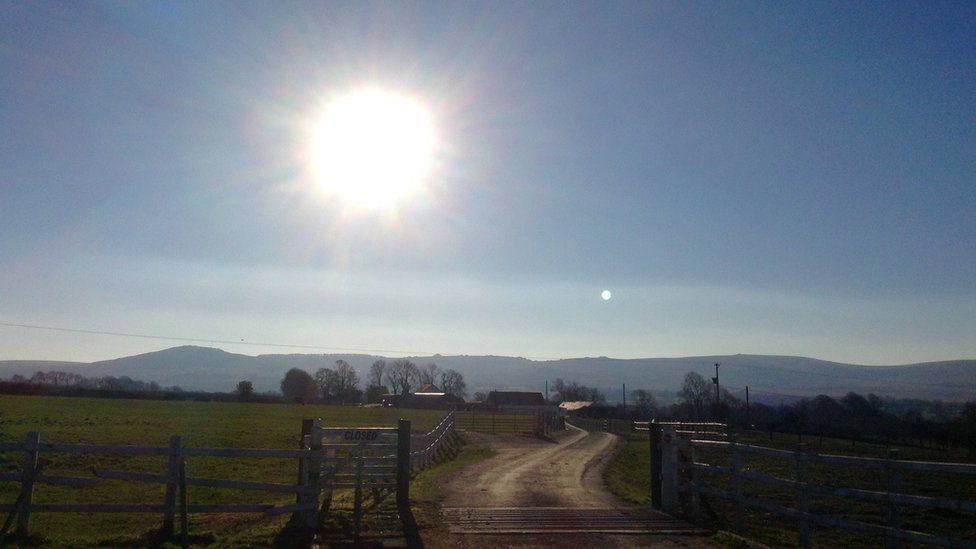 After 85 days of rain, the sun is finally shining in a Pembrokeshire village.
Miserable residents of Eglwyswrw, near Cardigan, have had to endure the wet weather since 26 October.
The village was five days short of beating the British record which is 89 days set in Scotland in 1923.
But the Met Office confirmed no rain fell in the last 24 hours and farmer John Davies joked villagers were singing "Bring Me Sunshine".
"There's mixed emotions," he said.
"Once the Met Office and media homed in on us possibly breaking the record... I thought we've had it all this time let's suffer a bit more and get the title.
"It was relentless until the new year and then not so much.
"This is weather we have now we're not really used to but it's not meant to last."
A Met Office spokeswoman said: "We have just had the reading through and there was no recorded rainfall at Whitechurch recording station yesterday so it was 85 days up until and including 18 January."