Colin Shearing's historical sex offence conviction quashed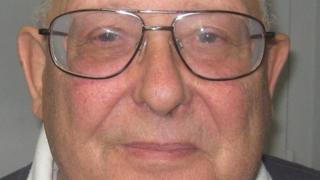 An author jailed for a historical child sex offence has had his conviction quashed after a "graphic" short story was ruled to have prejudiced his trial.
Colin Shearing, 70, of Bosham, West Sussex, has been released from prison following his appeal.
Cardiff Crown Court heard the story was about incestuous teenage twins.
Mr Shearing, who previously lived in Pembrokeshire, was found guilty in April of indecency with a girl, dating back to the 1980s.
He had originally been sentenced to three years in prison.
'Negligible'
Tracey Lloyd-Nesling, representing Mr Shearing, argued the story was just a work of fiction.
The story was put before the trial jury and Ms Lloyd-Nesling argued the defendant did not receive a fair trial as a result.
She added: "Its probative value is, at best, negligible."
But prosecutor James Jenkins argued the story provided proof the defendant had a tendency to commit offences with children.
Trial judge Huw Davies allowed the story to be put before the jury for a specific purpose, but not as general evidence of "bad character".
Upholding his appeal, Lady Justice Julia Macur said: "We are satisfied that the prejudicial effect of the inclusion of the [story] was sufficient for us to conclude the appellant cannot be said to be convicted."