Pembrokeshire council to end free black bags to save £83k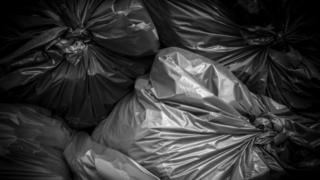 Residents in Pembrokeshire will have to buy their own black bags as the council looks to save more than £80,000 a year.
The council had issued a roll of 52 black bags to each household free of charge each year.
But councillors have now voted to stop the supply from 2016 onwards, with an estimated annual saving of £83,000.
Two years ago, the council reduced the size and quality of black bin bags, saving £130,000 a year.
The council report said it expected that "some residents who do not currently participate in the recycling scheme would be encouraged to do so".