Swansea shopper fined £50 for feeding pigeons in city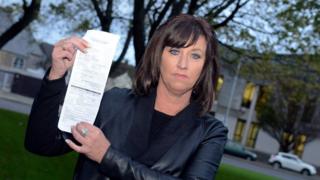 A woman has been fined £50 for feeding pigeons in Swansea city centre after a council crackdown.
Claire Jenkins, 36, of Gowerton, was given the fine after leaving bread crumbs on a bench in Oxford Street, during a Christmas shopping trip.
She said: "I found it degrading. I didn't know it was classed as an offence."
Swansea council said a new campaign was responding to complaints people were being "plagued by seagulls".
"Posters have been put up on bins in the city centre advising shoppers of the penalties for littering and our message is that if you don't drop litter you won't face the fine," a spokesman said.