Truant warning after Swansea spot checks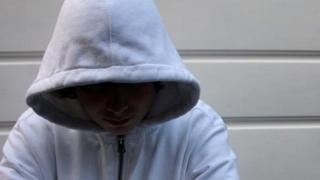 Forty-two children were on Swansea streets when they should have been in school, spot checks by police and education welfare officers have found.
All of the absentee children were found with a parent.
Their names will be referred to schools and their education welfare officers to consider what action should be taken.
A total of 53 children were approached during the operation, although 11 were found to have legitimate reasons for being out of school.
Of the 42 unauthorised absences, 18 were from Swansea schools and 24 from out of county.
The parents of the 42 may face fines or prosecution.
'Condoned'
Cllr Jen Raynor, Swansea Council Cabinet member for Education, warned it was their responsibility to ensure their children attend school.
"Truancy prevents young people from achieving their full potential but it can also make them vulnerable to crime. That's why South Wales Police is so supportive of the work that we conduct to reduce truancy," she said.
"We are particularly concerned by the fact that these absences appear to be authorised/condoned by parents.
"The message to parents is that they need to take responsibility in ensuring their children attend school every day they possibly can so that their child can be kept safe, get the most out of school, and achieve their full potential."