Swansea fraudster ordered to hand over £480,000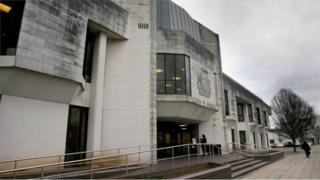 A Swansea man who took part in a large mobile phone insurance scam has been ordered to hand over £482,000 of his ill-gotten gains.
Christopher Surman, 49, admitted conspiracy to defraud at Swansea Crown Court in January, 2014, and was jailed for four years.
He and others plotted to call customers and sell false insurance policies.
On Friday, a judge ordered that he hand over £482,047 within three months or face a further five years behind bars.
During the confiscation hearing, he was also made subject to a Serious Crime Prevention Order, which restricts his lifestyle for five years.
Det Insp David Hough, of the South Wales Police Economic Crime Unit, said: "Not only has this investigation uncovered Surman's obvious assets, such as property and cash, we have also established hidden assets which have now been included within the confiscation order."