Swansea lecturer helps uncover end of Ice Age events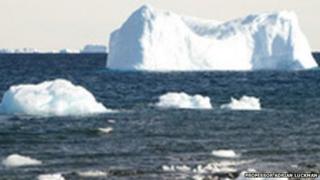 Climatic events that ended the penultimate Ice Age 135,000 years ago have been uncovered by a team that included a Swansea University lecturer.
Dr Jennifer Stanford, who teaches physical geography, was part of a team of British and Australian scientists.
They found that over the last million years, the earth's climate has repeatedly fluctuated between ice ages and warmer periods.
Cave records and marine sediments were used to judge climate changes.