New coalition takes over Carmarthenshire council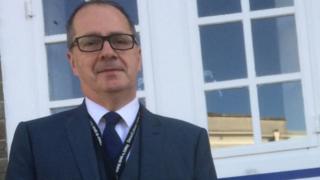 Plaid Cymru and independent councillors have taken over control of Carmarthenshire council.
Plaid group leader Emlyn Dole will be nominated for election as leader of the authority at a council meeting next week.
Labour had led the council in coalition with independent councillors since 2012.
Labour leader Kevin Madge was voted out at his party's annual general meeting on Monday.
His successor, Jeff Edmunds, had been expected to be submitted for the leadership of the council at the authority's annual general meeting on 20 May.