£70m Milford Haven docks revamp may bring 600 jobs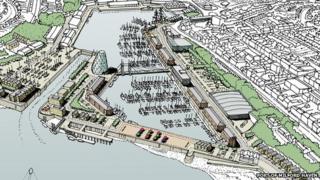 Plans for a £70m regeneration of Milford Haven dock which could create up to 600 jobs have moved a step closer.
Outline planning permission has been granted for a mixed development of retail, leisure and commercial units to complement the docks.
Heritage facilities including trails and the museum will be improved.
It is still the largest fishing port in Wales and along with facilities for the fishing industry will also be improved.