Grieving mother's suicide due to 'personality disorder'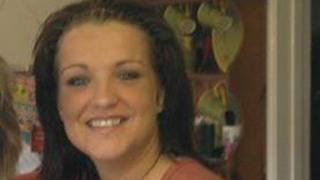 A mother found hanged at a Pembrokeshire retail park was suffering from a personality disorder, an inquest has heard.
The body of Laura Hill, 21, from Neyland, was found by members of the public on 17 December 2012.
The inquest heard she had been receiving psychiatric treatment at the time of her death.
According to friends, she had struggled after the death of her four-year-old son a year earlier.
Deputy coroner Gareth Lewis said Miss Hill's body was found the day after she went missing from the Bro Cerwyn psychiatric unit, where she was under observation.
Consultant psychiatrist Dr Shubulade Smith said Miss Hill had almost certainly been suffering from emotionally unstable personality disorder.
Had she been more thoroughly assessed, he said, the level of observation may have been increased.
Mr Lewis recommended the mental health team be given better training on personality disorders, and that there be a reassessment of access in and out of the unit.
Responding to the findings, vice chair of the Hywel Dda University Health Board Sian-Marie James said: "We accept the findings of the inquest today and will ensure lessons are learnt."