Gas leak repairs on Swansea's Carmarthen Road could cause hold-ups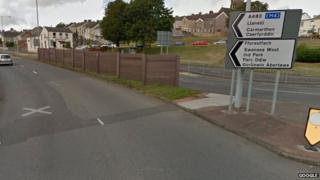 Congestion is expected on a major commuter route in Swansea after a gas leak was repaired.
Wales and West Utilities has fixed a pipeline on Carmarthen Road close to the Cwmbwrla roundabout.
But the company has warned drivers to be patient because it has been unable to remove road signs and barriers, which may cause traffic build up.
"We apologise that we are unable to clear the road, but safety is our main priority," the company said.