Dylan Seabridge: Parents' charges dropped over son's death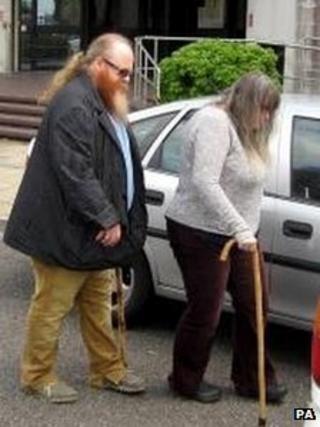 The case against a couple charged with wilful neglect after their son was found dead at the family home in Pembrokeshire has been dropped.
Dylan Seabridge, aged eight, was found dead at Eglwyswrw on 6 December 2011.
The Crown Prosecution Service Wales (CPS) confirmed it was not offering evidence against Glynn or Julie Seabridge.
The CPS said the decision had been made after taking expert advice and guidance from a number of sources.
District crown prosecutor Iwan Jenkins said it was not in the public interest to pursue a case against Mr Seabridge, and his wife was unfit to face criminal charges on health grounds.
'Tragic death'
He said: "All cases brought before the courts are required to comply with the evidential and public interest standards set out in the code for crown prosecutors.
"We are also required to keep cases under review in order to ensure that these standards continue to be met.
"We have recently concluded a detailed review of the prosecution case against Glynn and Julie Seabridge in relation to the tragic death of their son Dylan.
"As a result of our review conclusions, we have today informed the court that the prosecution offers no evidence against either Glynn or Julie Seabridge."
A full inquest into Dylan's death is yet to take place.
It was opened and adjourned three years ago with the case referred to as a "sudden death".