Carmarthenshire shops hide Halloween flour and eggs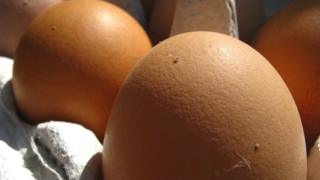 Many shops in Carmarthenshire will restrict the sale of flour and eggs over the Halloween period to try to reduce anti-social behaviour.
Instead they will have them for sale behind the counter, Carmarthenshire council said.
It comes after police Carmarthenshire Community Safety Partnership asked them to help keep celebrations safe.
They have also agreed to display posters to advise customers of the restrictions.
The move is part of work by police, the council and fire service to ensure Halloween celebrations are enjoyed by everyone.
Their message is to have fun, but be safe, and considerate to those who do not wish to take part.
Councillor Pam Palmer, chair of community safety partnership, said: "We are very grateful to all local shops and big retailers who once again are cooperating with us in our efforts to reduce anti-social behaviour."