Parking wardens patrol Swansea at night after complaints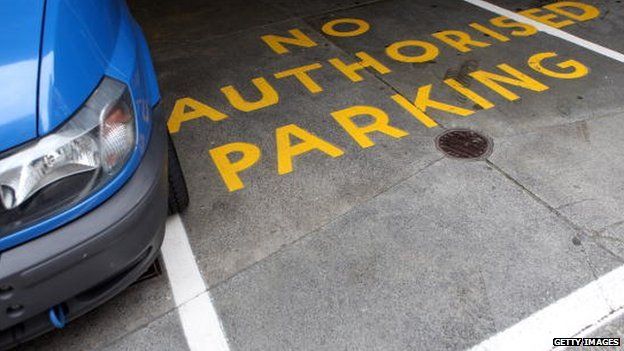 Wardens have started patrolling the streets of Swansea at night after complaints from residents over illegal car parking.
They will work until 22:00 BST and start earlier at 07:00 BST seven days a week.
Swansea Council said the extended hours will also help deal with match-day traffic at the Liberty Stadium.
Councillor Mark Thomas said the extension will allow parking patrols to help communities tackle the issue.
"Residents continually contact the council to complain that they can't park in their street even when they have a parking permit," he said.
"Often this is down to motorists parking in residents bays without permission."
Mr Thomas added that parking at the Liberty Stadium was another area that needed to be tackled.
"There is plenty of parking provided in and around the stadium for match day motorists to use without the need to park illegally, causing obstructions.
"We will be making sure that the ongoing problems near the stadium are also tackled."
Related Internet Links
The BBC is not responsible for the content of external sites.