Boy born with cerebral palsy awarded £2m in damages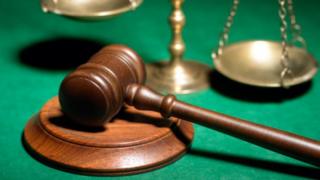 A Carmarthenshire boy born brain damaged has been awarded more than £2m in damages by the High Court in London.
Cian Bowen, now aged seven, was diagnosed with cerebral palsy after he was born 11 weeks prematurely in 2007.
His mother, Tracy Hughes, had been fitted with a contraceptive coil by her GP in March that year, but did not know she was pregnant until she started bleeding.
High Court judge Mr Justice Spencer approved a payout of £2.25m.
The bulk of the damages, £2.05m, will be invested for Cian's benefit.
'Delightful little boy'
The remainder of the damages, £200,000, will go to Ms Hughes for having to go through a pregnancy she had not planned.
Cian's barrister, Martin Spencer QC, said it had been admitted that fitting the coil to a woman 14 weeks pregnant was negligent.
Approving the settlement, the judge said he also wanted to pay tribute to Cian's parents and family for the "devotion and loving care" the boy had received.
"I can see for myself he is a delightful little boy, very bright and cheerful despite his difficulties," he said.