Pembrokeshire council asks public how to save £50m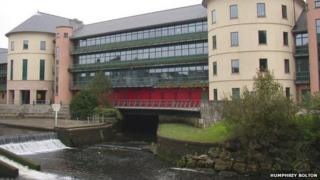 A council in west Wales has asked the public how to save £50m over the next four years.
Over the next six weeks, a public consultation will be held in Pembrokeshire and residents can make their suggestions or at drop-in sessions.
It comes as the Treasury cut funds to the Welsh government, and Cardiff Bay slashing council budgets.
Pembrokeshire must save about a quarter of its £200m net expenditure.
The public will be asked questions, such as which services do they value the most, are they prepared to pay more council tax in order to keep them and are there services which communities can run themselves.
They will also be asked whether some services can be run more efficiently.