Swansea animal rescue centre sees cat and kitten increase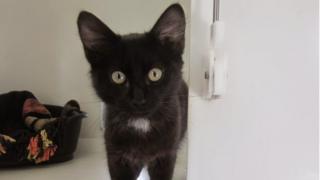 An animal rescue centre says it has been inundated with unwanted cats and kittens after an abnormally large breeding season.
Swansea's Llys Nini RSPCA centre in Penllergaer are currently over their 150 capacity which means they cannot take any more in.
The charity said the influx was down to owners failing to have their animals neutered and a summer of large litters.
Other reasons include an increased reporting of allergies to cat fur.
The charity's appeal for help to give the cats homes comes just days after a similar request from a north Wales animal shelter.