Pembrokeshire council chief returns to work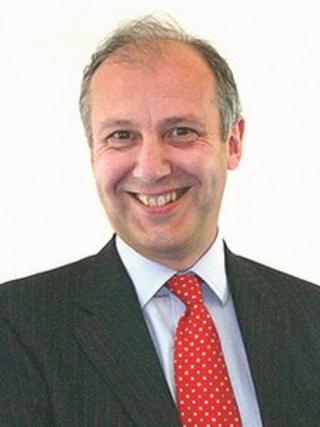 The chief executive of Pembrokeshire council has returned to work amid a row over unlawful payments he received.
Bryn Parry-Jones had been absent on full pay since mid August pending a police investigation into cash received in lieu of pension contributions.
The council said Mr Parry-Jones was now working from home.
Some staff have previously walked out in protest at his remaining in post and there have been calls for him to resign.
The matter revolves around an investigation by the Wales Audit Office which ruled Pembrokeshire and Carmarthenshire councils acted unlawfully by letting Mr Parry-Jones and Carmarthen chief executive Mark James opt out of a pension scheme to avoid tax payments.
An investigation by Gloucestershire Constabulary found no evidence to suggest any criminal offences, but a new police inquiry has since been launched following the discovery of new information.
In July, Pembrokeshire council said it would take no further action to reclaim the money against Mr Parry-Jones and another unnamed senior officer involved.
On 15 August, council leader Jamie Adams said the chief executive would take a "period of absence" in the "best interests of the authority".
The council said in August that Mr Parry-Jones was on a salary of £172,392 a year.
Labour group leader Paul Miller, who revealed on his website that Mr Parry-Jones had returned to work, has called for a formal suspension and disciplinary process for the chief executive.