Swansea landfill site shop sells dumped electrical items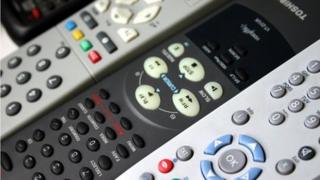 Swansea council is recycling and reselling unwanted electrical items to save them from going into landfill.
Hairdryers, irons, kettles and toasters will be checked over, refurbished and offered for resale at the council's Llansamlet recycling centre along with devices like laptops.
Broken items will be taken apart for spares or recycling.
Money from the sales will be used towards community projects in the area.
The five drop-off points are at recycling sites at Clyne, Garngoch, Penlan, Tir John and Llansamlet, which is home to a "corner shop" which sells a range of unwanted items.
"It's always a surprise to see what people throw away," said June Burtonshaw, Swansea council cabinet member responsible for waste management.
"Many items that are taken to the recycling centre are still in their original packaging and are unused.
"The shop is a great solution to giving unwanted items a new home."