Rob Stewart set to lead Labour-ruling Swansea council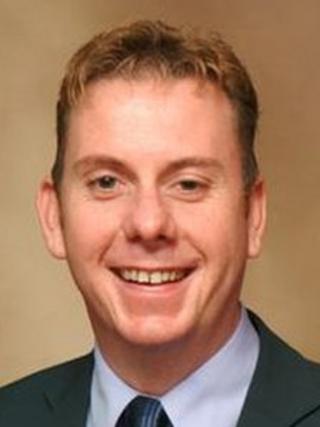 The new leader of Swansea council's ruling Labour group is Rob Stewart - one of the men sacked by his predecessor in a cabinet reshuffle.
Mr Stewart, a councillor in the Morriston ward, said it was a "huge honour" to take up the post.
He succeeds David Phillips who resigned last week after 10 years in charge to focus on building Swansea's profile.
It came a week after being told to expect a leadership challenge after sacking Mr Stewart and another member.
The Labour group has been in charge at Swansea council for the last two years, and Mr Stewart is expected to be elected leader of the council when councillors from all parties vote on 9 September.
Mr Stewart said the council needs to make itself "fit for purpose despite some huge financial challenges".
He added: "A change of leadership does not mean a change of course, but it does mean an increased focus on delivery.
"I intend to say more over the next few weeks about the tough decisions needed on spending.
"It is my belief however that these decisions must reflect priorities within the communities who elected us.
"I want to match savings with improvements. I will be looking closely at the entire local authority with this aim in mind. People's aspirations and expectations still need to be met even in times of austerity."
Mr Stewart said he would retain the finance portfolio he was sacked from and would look at the responsibilities of other cabinet members to make them more service focused.