Pembrokeshire council: No action over unlawful payments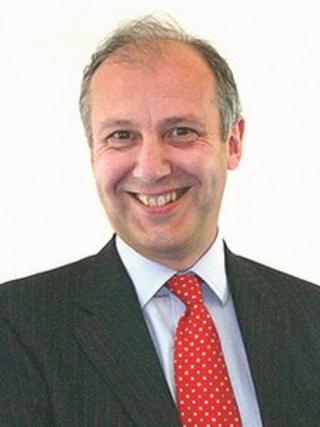 The chief executive of Pembrokeshire council will have no further action taken against him to reclaim salary supplements which were ruled unlawful.
An extraordinary council meeting in May had voted to instruct the council to write to Bryn Parry Jones and a second unnamed senior official asking for a gross sum of £45,606 to be returned.
Pension contributions were paid directly to the pair to avoid tax.
But a Wales Audit Office investigation found the payments to be unlawful.
Earlier this year the WAO said both Pembrokeshire and Carmarthenshire councils acted unlawfully by letting both Mr Parry Jones and Carmarthen chief executive Mark James opt out of the pension scheme to avoid potential tax payments.
The auditor said the decisions to allow certain officers to receive payments, and then for payments to be made, were unlawful on several grounds.
Mr James stood down from his duties while police investigated. but Gloucester Constabulary, which carried out the investigation, said in May it would not take any further action
Now a meeting of Pembrokeshire council has decided not to proceed with trying to claw back the money from Mr Parry Jones, who is paid £223,000 a year.