Swansea sewage smell due to dry weather, says Welsh Water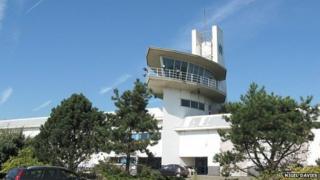 Unpleasant odours from a sewage plant on the outskirts of Swansea are being blamed on dry summer weather.
Welsh Water said a lack of rain has allowed waste to settle in sewers, becoming unusually concentrated by the time it arrives at the treatment works.
Residents near the plant on Fabian Way have complained about the smell.
The firm said it was spending £1m to upgrade an odour-scrubbing tower at the site with work set to be completed in September.
A spokesperson said: "We are aware of odour issues affecting the Fabian Way area. We would like to apologise to customers in the area that have been affected by the odour."