Swansea cancer lie teacher Samantha Scrine struck off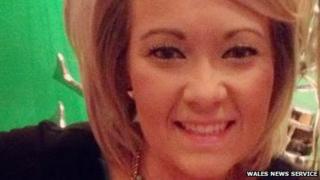 A Swansea school teacher who pretended she had cancer has been struck off by a disciplinary panel.
Science teacher Samantha Scrine, 26, admitted falsely claiming she was dying from a rare form of stomach cancer.
She even gave colleagues at Gowerton Comprehensive school a list of songs she wanted played at her funeral.
Chair of the panel Peter Williams said Ms Scrine's behaviour was dishonest, pre-planned and prolonged and a risk to children if she remained a teacher.
Ms Scrine convinced colleagues for eight months that she had the disease but was eventually sacked for "gross misconduct of an unusual and serious nature" last year.
The General Teaching Council for Wales (GTCW) panel, sitting in Cardiff, heard how Ms Scrine gave fellow teachers her funeral wish-list, including her favourite songs, a presentation of her life and a credit card to pay for her send-off.
She claimed she was having radiotherapy and was too ill to teach. Her school was forced to arrange cover at a cost of £5,500.
She even asked her colleagues to be transplant donors in a last bid to save her life - and DNA swabs were taken pretending she needed to find out if they could donate bone marrow.
But the hearing on Monday was told Ms Scrine was actually suffering from depression.