Swansea crash victim Yuan Meng Qu was 'brilliant student'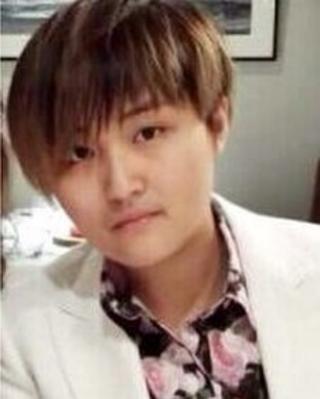 The father of a 21-year-old Chinese woman killed in a crash in Swansea said his daughter was a brilliant student whose death left behind a huge void.
Yuan Meng Qu, known to her friends as Mavis and to her family as MengMeng, died after the incident at Langdon Road on Thursday night.
She had been a student at the University of the Arts London since 2010 and was visiting Swansea.
Her father Ji Bin Qu said she had a "pure heart".
The Chinese businessman said: "I am sitting in MengMeng's room. So quiet, hearing the water flowing outside the window and cannot believe she is gone.
"She was such an independent girl - not many 16-year-olds would travel to another province alone, then at 18 she travelled to the UK to begin her degree.
"She was such a determined girl. She won many educational awards during her young life including being the sole female student to be awarded the National School of China informatics gold medal. Quite simply she was a brilliant student.
"She loved her mother and me dearly. She had a pure heart. Being no longer able to witness her energetic and positive outlook will leave a huge void in the lives of everybody who knew our beloved MengMeng."
She had been visiting Swansea with her mother Hong Liang, a solicitor in China, but her mother was not in the vehicle when it hit two parked cars at 22:24 BST.
South Wales Police said the black Honda Civic was being driven by a male friend.