Daniel James given life sentence for Swansea knife rape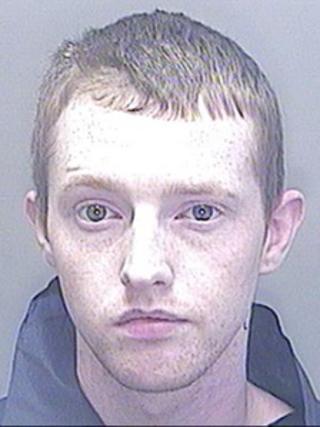 A man has been jailed for life for raping a woman at knifepoint in a Swansea car park.
Daniel James, of The Strand, Swansea, attacked the woman as she returned to her car after work on 17 November.
The 21-year-old had pleaded guilty at Swansea Crown Court to rape, indecent assault, robbery and making threats while having an offensive weapon.
Police said the indeterminate sentence - with a minimum of 36 months - was needed as he posed a significant risk.
After the hearing, Det Insp Dave Hough, of Swansea CID, said he echoed the judge's comments that the sentence was needed in order to protect the public.
He said: "This was a very serious incident which understandably caused a lot of public concern, particularly in Swansea city centre.
"A lone female had finished work for the day and had just got to her car to make her way home when she was attacked and raped at knifepoint.
"Stranger attacks on women, such as this one, are rare in Swansea but when they do occur we have specialist officers to investigate these crimes, and with partner agencies provide support to rape victims."
He said the public response to appeals for information combined with examining CCTV footage had led to James's arrest.
Det Insp Hough added: "This has been a life-altering experience but one where the victim has shown remarkable emotional strength in dealing with what happened to her."