Pembrokeshire chief executive urged to step aside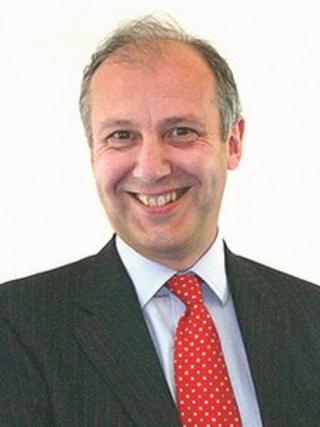 Pembrokeshire council's chief executive should step aside from his job pending a police investigation into pension payments, a local AM has said.
The Wales Audit Office found the council made "unlawful" payments to Bryn Parry Jones and another official.
On Monday it was confirmed that Mr Parry Jones would remain at work while police investigate the matter.
But Conservative AM Angela Burns said he should step down and that auditors should return to the authority.
Mark James, chief executive of neighbouring Carmarthenshire council, also received cash payments in lieu of employer pension contributions. He has stood down from his duties while police investigate.
Mrs Burns said Mr Parry Jones should do likewise.
She told BBC Wales: "I would say that he should stand aside. I'm perfectly happy for the status quo to be restored providing the police investigation comes up saying that everything is at it should be."
Last week a full meeting of Pembrokeshire council was due to vote on suspending Mr Parry Jones, but a number of councillors staged a walk-out after allegations that some people had already pre-determined the outcome.
Mrs Burns said: "I would like to see an independent investigation being undertaken because I feel that the councillors involved here have acted with the most extraordinary behaviour.
"Councillors were having to leave the chamber when what they wanted to do was be able to cross-examine what was going on.
"I think the independent ruling group really need to think very carefully about how this is coming across."
She added: "I think the Wales Audit Office should go back in and do another report on corporate governance, that they should come up with a very clear set of recommendations if they find failings and that Pembrokeshire county council should undertake to put those failings right.
"And if they do not then I see no alternative but for Welsh government to step in and run yet another intervention board in Pembrokeshire and that does nothing to restore the reputation and credibility of Pembrokeshire.
"I think it's a dreadful state of affairs."