Neath Port Talbot children's social services 'fragile'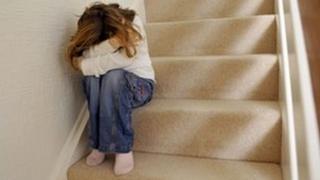 A troubled children's social services department has improved but performance is inconsistent, said inspectors.
Care and Social Services Inspectorate Wales (CSSIW) found supervision had improved at Neath Port Talbot but the department remained "fragile".
The latest inspection was carried out in November. A fresh one will be undertaken in 12 months.
Council leader Alun Thomas said he was pleased at the progress "but we know that there is much work still to do".
A previous CSSIW report in 2012 identified serious failings in the county's social services.
The department was placed under special monitoring arrangements following the report, which found problem areas including a failure to protect vulnerable people from potential harm.
During their November visit, inspectors found social work team structures had changed, morale had increased and supervision had improved but stability at the department remained fragile.
The report said senior managers presented inspectors with a "realistic assessment" of progress that had been made.
CSSIW chief inspector Imelda Richardson said: "It is evident that the local authority is making some progress in implementing the strategic improvement plan which was put in place as a result of NPT's children's services being subject to CSSIW's serious concerns protocol.
CSSIW inspection of children's social services Neath Port Talbot
[185KB]
However, while a significant amount of work has been carried out, this has not yet resulted in consistent improvement in performance and quality across the planning and delivery of children's services."
The inspectorate said it would monitor the local authority's progress for at least 12 months when another assessment would be made.
'Consistent services'
Neath Port Talbot council leader Alun Thomas said: "I am pleased that the inspectorate has confirmed the good progress that we are making, particularly in terms of strengthening our workforce.
"But we know that there is much work still to do."
Social services director Nick Jarman added: "The inspectors and the council share a realistic assessment of the progress made in the last year and the areas still requiring improvement.
"Our aim is to make our children's services one of the best in the country, and that journey must continue to ensure high quality and consistent services."