DNA marker cuts Swansea council boiler theft to zero, trial finds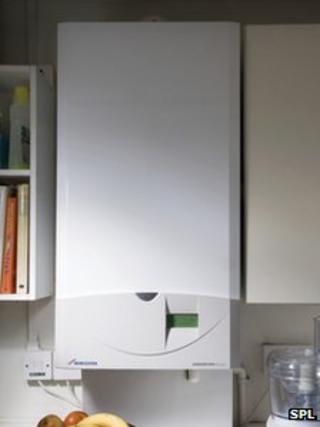 Thefts of boilers from council houses in Swansea were cut to zero during a six-month trial of a DNA-based security technology, according to figures.
Swansea council had 47 boilers stolen from empty and lived-in properties from May-October 2012.
It has begun using a DNA-based substance which enables individual items to be identified as stolen if they turn up elsewhere for re-sale.
The council said such thefts in the six months to last October were nil.
The marking system uses a substance that is invisible to the naked eye but can be seen with a UV light.
It cannot be washed off and has a unique code registered to the property.
The local authority said the theft of metal, copper and gas boilers from empty council properties had been costing it thousands of pounds in damage, replacement and lost rental income.
It has now marked 7,000 boilers with the technology as a way of preventing them from being stolen.
Cabinet member for place, Councillor June Burtonshaw, hailed the results as a "terrific deterrent" and said it had saved money.
She said: "This specialist technology was put in place to deter theft for re-sale purposes.
"It had been tricky in the past for the police to find out where these stolen items originated from when they turned up in scrap metal dealers for re-sale, but now this technology means our products can be traced back to individual properties because of their special markings.
"We'd hoped this scheme would've had an impact but it's proven to be a terrific deterrent over the last six months or so and long may that trend continue.
"It's saving the council a lot of money which can now instead be invested in services for residents."